Rising from the ashes of the band Tusk, the instrumental post-metal outfit Pelican formed in Chicago, 2001, by guitarists Trevor de Brauw and Laurent Lebec with sibling rhythm section Larry Herweg and Bryan Herweg (drums and bass, respectively).

Owing a great debt to pioneering forefathers Neurosis, and often compared to Boston's Isis, and Sweden's Cult of Luna, Pelican were initially signed to Hydra Head Records (whose head, Aaron Turner, is a member of Isis).

After making their debut with an eponymous self-titled four-song EP "Pelican" in 2003, Pelican expanded their sound with 2004's critically acclaimed "Australasia". In 2005 Pelican released the "March Into the Sea" EP (featuring the original 20 minutes version), followed by, arguably, their most accomplished record to date, "The Fire in Our Throats Will Beckon the Thaw". "City Of Echoes" was released June 5th, 2007.

In 2009 the band signed with Southern Lord Records in preparation for the release of their fourth full album.

(Taken from Last.fm)

I have to admit I'm not into the "new" sound of
Pelican
(all records that have been released after "
The Fire in our Throats will beckon the Thaw
"), but two days ago I was once again listenning to their self titeld debut and it blew me away. The Woods is maybe one of my all time favorite sludge songs. Enjoy if you don't have tried
Pelican
yet!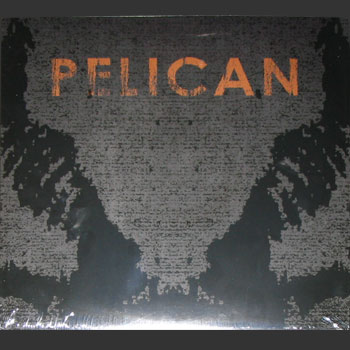 Tracklist